Design that Works
Davies Associates is a graphic design studio offering consulting services for signage and wayfinding, identity and branding, and print and web design.
Under the direction of principals Noel and Cathy Davies, we provide creative design solutions that express and enhance the identity of each client, product and architectural setting. Established in 1980, our firm brings forty-plus years of multi-disciplinary design experience to all projects. We collaborate with clients, architects and other design professionals throughout the creative process, resulting in products that are cohesive, successful and inspired.
Davies Associates develops innovative environmental graphics programs that integrate with and enhance the architectural experience. Our signage and wayfinding programs are carefully crafted to reflect the...
read more
Davies Associates integrates brand identity across an entire graphics program to create a strong and consistent visual message. Our creative design work enhances product recognition, supports marketing efforts and...
read more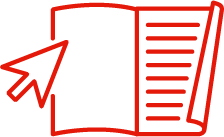 Davies Associates has extensive experience in creating successful marketing, promotional and advertising materials for a wide variety of clients and projects. Our print and web graphics promote brand awareness through...
read more
About Us
Davies Associates has extensive experience in the development of comprehensive environmental graphics and the design of innovative branding and identity solutions for a variety of clients and projects.
Davies Associates' team of talented designers creates effective design solutions tailored to each product, service or environment. With experience in graphic design, industrial design, advertising, fine arts and architecture, our team approaches each project with fresh ideas and a commitment to quality design. We value close communication with our clients and take great pride in providing the best service possible throughout the entire design process.